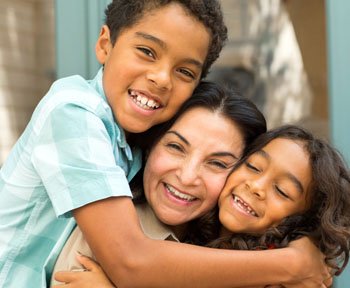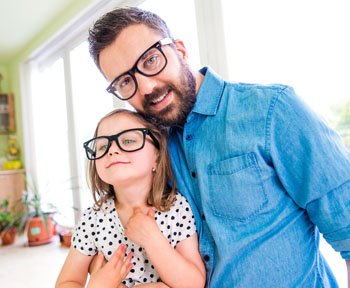 Child Support Case . Attorney Dodd appeared in court to defend me at an interstate paternity and child support hearing on short notice, and thereafter was diligent over several months explaining the law, calculating child support estimates in different states, and guiding me in gathering evidence and preparing me to testify at two subsequent hearings. With his help, we got the case dismissed for lack of proper service of process and lack of necessary contacts with the District of Columbia to justify the exercise of jurisdiction over me, since I live in another state. Rick was an ally and a strong advocate on whom I relied and recommend him highly.
Satisfied client . I retained Rick/Mr. Dodd to advise and represent me in litigation aimed at reducing my substantial alimony now that I've had to retire to care for my chronically ill second wife. I am more than satisfied that he has been diligent in gathering my former wife's financial documents and analyzing our respective residual incomes and expenses to demonstrate that my current alimony is unsustainable. He has been strategic and tenacious, yet civil, in communications with the opposing attorney as we attempt to promote an amicable settlement. I have full confidence in his ability to bring about a good result, whether by settlement or after trial. He has more than met all my expectations, demonstrating empathy and cost consciousness. He has always been quickly responsive to my inquiries; easy to reach, easy to talk to. He has been an understanding and steadfast advocate of my cause. I look forward to a final and fair resolution in the very near future. I highly recommend Mr. Dodd and offer an enthusiastic endorsement of Rick's legal services.
Best Family/Divorce Lawyer!! Going through a divorce process is one of the most emotionally, financially and psychologically draining processes. Divorces are very complicated and very intimidating, but hiring Richard Dodd (Rick) to represent me during my complicated divorce case was, by far, the best decision through that process. Rick was very helpful, responsive, patient, very easy to talk to and always made time for me and hand-holded me throughout the whole process There aren't enough positive words to describe the level of professionalism, expertise, and quality of care given by Richard Dodd. He assisted me and was always very prompt in responding to any questions or concerns that I had. He handled the process with utmost zeal from the time I contacted him, to the discovery process, negotiations with my Ex's lawyer, to settlement outside of the court. Rick always had my back! Once you work with him, you will understand why he is one of the most highly recognized family and divorce attorneys in the DC Metro area. I would highly recommend this firm to anyone!!!
Helpful, Caring, and Professional After representing myself for months in unproductive negotiations with my wife's attorney, during the month before trial I retained Rick Dodd to advise me about the law and calculate various parenting schedules and child and support scenarios, which resulted in a settlement he presented to the judge, saving the cost and uncertainty of a trial. Rick was diligent, creative and calmly reassuring during a most difficult time. I would happily recommend him to anyone going through a divorce, especially involving children's issues.
Compassionate & Understanding Mr. Dodd was compassionate and understanding while helping me through the process of separation/divorce. I was kept informed every step of the way and all of my questions were answered no matter how trivial. Even though my situation was probably more straightforward than most, I still felt like a highly valued client. I would recommend Mr. Dodd to anyone without hesitation.
Sound Tactical Judgment. In the year I've worked with Rick, he's worked diligently to negotiate a reasonable marital settlement with my wife, who deserted me three years ago after I retired. My wife's attorney finally surfaced, six months after I filed for divorce and only three months before trial, and belatedly filed her Counter-Complaint and discovery requests to obtain negotiating leverage. Rick promptly filed to dismiss her untimely claims to protect my retirement savings. I trust Rick's tactical judgment will see me through this difficult divorce and recommend him highly.
Very helpful and level-headed. I appreciated Rick's advice and persistence in persuading my wife to negotiate an uncontested divorce. I had previously failed to respond to my wife's divorce complaint which the court dismissed, largely because we couldn't agree who would accept responsibility for accumulated debt for an automobile that she exclusively drove – until she left it (and accumulated traffic citations) in my driveway when she left Maryland! Rick filed suit on my behalf and negotiated directly with my wife (who was unrepresented), eventually gaining her trust and acquiescence to assign ownership of the vehicle to me. This was a very stressful time in my life but Rick's coaching was comforting. I'm grateful for his guidance and legal counsel.
Excellent Service & Representation. Attorney Dodd worked with me and my unrepresented husband to draft a mutual consent divorce agreement and expedite filing and obtaining an uncontested divorce, mindful of imminent immigration deadlines, and submitted the divorce directly to the Judge to eliminate the typical 40-day waiting period for a final decree.
A Long Separation. I contacted Attorney Dodd after I had separated from my husband of several years. We had grown apart, yet a financial dependency kept us from moving on with our separate lives. Attorney Dodd helped frame a marital property settlement enabling us to sell our marital home and split the proceeds, but without alimony and keeping our respective retirement savings. With patience and civility we filed our mutual consent divorce nearly a year later. I'm grateful for Attorney Dodd's efforts to move the process forward at the pace which we both could handle and his continuing assistance through the correct allocation of proceeds from the sale of our co-op apartment pursuant to the divorce agreement.
Uncontestable Divorce. My husband and I had informally agreed to an uncontested divorce, but benefited from Rick's lawyerly advice and drafting of a Marital Settlement Agreement splitting custody of our three children between Maryland and California, and estimating child support without my spouse's paystubs to prove his income. The Magistrate endorsed our mutual consent divorce in large part because the paperwork was in order, thanks to Attorney Dodd's diligence.
Very Thorough, Polite, and Accessible. I came to Mr. Dodd at the beginning of my divorce. I was served with a surprise notice of divorce and did not have much time to get a lawyer. My ex was also going for full custody of our child. I needed the best lawyer available due to the high-risk situation I was in. Richard Dodd got the results I needed. He warned me of what to do and not to do as well as walked me through the process. I did do some of the paperwork myself (especially getting my own paperwork together during the period of discovery) to save money. I was able to get 50-50 custody without paying child support. That was a HUGE win. I was also able to keep my own assets (stocks and car) and Mr. Dodd negotiated an increased amount for me to get from our marital real estate property. We did not have to go to trial, but Mr. Dodd prepared me to do so if I needed to. Even months after the case ended Mr. Dodd would still pick up his phone to answer my questions or email with me if I needed an explanation. I cannot recommend Mr. Dodd enough.
I was truly impressed with Richard from our first meeting. He was very flexible and accommodating given my schedule and upcoming move out of state. He demonstrated compassion with my situation and was very open to suggestions and paths forward. Richard's communication was top-notch – including phone, text, and email. He was very responsive, many times providing feedback with hours. I would not hesitate to recommend Richard to my friends and family and gladly would work with Richard again.
Excellent; very skilled and helpfuI. I retained Rick Dodd to advise and represent me in divorce proceedings where my wife had terminated visitation with my pre-school children and communications had broken down. Because she was not represented by a lawyer, Rick was patient in correspondence requesting her financial records, and she emailed them the evening before the initial child support hearing. Overnight Rick generated an analysis of her self-employment income which the Judge adopted in his child support calculations. Rick skillfully redirected her testimony to focus on relevant issues. I'm relying on Rick's judgment and advice while we are still litigating an equitable parenting schedule.
Represented me in a custody dispute. Within a year of my divorce I engaged Rick to represent me when my ex-husband presented me with a one-sided Parenting Agreement that would have reduced my parenting time with our four-year old to only six nights monthly, with no child support, and giving him sole decision-making so he could relocate and enroll her in kindergarten in the District of Columbia. After mediation was unsuccessful Rick filed a Motion to Modify Child Custody and Support, and after further mediation Rick negotiated a Consent Custody & Child Support Agreement giving me child support and fair parenting time, and even partial payment of my attorney's fees. Rick was patient, diligent and loyal to the end.
A Comprehensive and Compassionate Approach to my Divorce. I engaged Rick Dodd after my husband (who abandoned the marriage and was living elsewhere) refused to discuss household and child expenses with me, referring me instead to his snarky lawyer. Rick quickly assessed my case, promptly filed a Complaint and discovery requests for documents and information, and has diligently pressed the case forward despite the court closure during the pandemic. He is both empathic and pragmatic in counseling me, and has demonstrated himself to be a strategic litigator. I have confidence in Rick's plan for managing the case to obtain my objectives.
I was very lucky to have been referred to Mr. Dodd to help with my separation/divorce agreement. He has been incredibly responsive, understanding and patient, listening intently to the circumstances in my family's case. The agreement he drafted was thorough, worked for my family's situation and I felt well represented. I would highly recommend Mr. Dodd to anyone going through these challenging times.
I thoroughly recommend the legal services of Richard (Rick) Dodd. I found Rick through a couple of referrals. I was seeking to end a long, unhappy (same sex) relationship. As there was never a marriage (and no conventional law that applied but for a partnership agreement), Rick was able to negotiate a settlement for me that, frankly, I was not thinking could actually happen. But he persevered, looked at all the options, and steered me to salvation. We had a terrific working relationship and I felt I was his only client – a good feeling.
Excellent, pro-active attorney. I retained Mr. Dodd to review my ongoing family-law case and to advise me on the best approach forward. My case was a complex issue that involved judgment from a different state that needed to be enforced in my current state. It was further complicated by the County jurisdictions and the strange requirements that go with it. I was impressed by how quickly he came up to speed and engaged with the ongoing matter. And then he provided me with honest advice on what my options were. He engaged with the attorneys in the ongoing case and dealt with all the issues I brought to him. I am glad to have consulted him and shall do so again if my legal situation called for it.
Assertive Lawyer. Mr. Dodd joined my legal team during the Discovery process. He was helpful in sorting out the required documents needed to fulfill the requested documentation by the opposing council. Thereafter, he took the lead during the deposition of my husband and played a big role in securing a better settlement decision in my favor. His quiet yet assertive manner and using his combined knowledge of law and business was beneficial in my case. I would recommend him to others who may have to deal with the painful experience of a divorce.
Knowledgeable and Methodical Attorney. Mr. Dodd worked on my child custody case and was both highly professional and clearly accomplished in family law matters. Mr. Dodd was able to quickly identify options to provide both the best outcome for my child as well as with respect to myself as a client. Mr. Dodd showed empathy and was methodical in his approach toward reaching the desired outcome. I would highly recommend Mr. Dodd for any type of custody or family related case.
Excellent experience. I was fortunate to find Mr. Dodd when I needed an attorney. He truly cares about his clients and does everything he possibly can to help and has the client's best interests at heart always. I've had experience with other attorneys and none of them are on the level of caring and understanding as Mr. Dodd. I would highly recommend Mr. Dodd to anyone needing an attorney. It was an absolute pleasure working with him.
Thank you Rick Dodd! Over a period of 18 months Attorney Dodd represented me in separate custody and property trials, showing compassion, resilience and courage. He encouraged me to assert my rights and won shared custody of my daughter at the custody trial. He litigated aggressively to obtain a court order that my ex-husband list our jointly owned house for sale, freeing up my equity so I could move on with my life. He also pressed aggressively in post-trial proceedings to obtain an order securing my 50% interest in my ex-husband's pension to overcome delays by my ex-husband's attorney. I wouldn't hesitate to engage him as my attorney in the future, and highly recommend him. I feel very fortunate to have had Mr. Dodd represent me. It was a total blessing!
Excellent child custody lawyer. Mr. Dodd is an expert lawyer when it comes to family law. I had been going through the worst divorce and child custody battle before I found him. I had a very difficult case to begin with since I was transferring the case over from another state and there had been clerical errors that needed to be fixed, but he found a way to right everything in order to continue in filing a case against my ex-husband. Mr. Dodd fought very hard for my case and showed an outstanding amount of knowledge during our testimony. When I first hired him I had very little hopes of getting sole custody of my child, but through a series of events that helped my case and Mr. Dodd's quick actions against those events, he was able to get me everything I wanted and more. I've talked to other attorneys and none of them believed that I could've won my case, but with the help from Mr. Dodd I did. My life is changing for the better now thanks to the trial results from Mr. Dodd. If I ever to hire a lawyer again, he would be my number one choice.
Immigration Divorce. Attorney Dodd quickly grasped the immigration issues that were essential to settling my divorce case expeditiously, rather than running up litigation costs. He coordinated with myself, family members and my immigration counsel to negotiate a strong settlement without alienating opposing counsel. I'm grateful for his diligent time, effort, and attention to the details, and for keeping us informed throughout the entire process.
Excellent, thorough legal support. Rick was very thorough and helpful throughout an extremely trying and complicated set of legal matters. I am grateful for his years of expertise and the way he helped me navigate these matters in a satisfactory way.
Amazing Attorney. Attorney Dodd is an outstanding lawyer – I could not have asked for a better attorney. When everything could have gone wrong for me, he helped me so that I got the best outcome I could for the time I had to prepare for the case. I would definitely hire him again in a heartbeat. I also have recommended him to a friend and she is very happy with him as well.
I recommend Attorney Dodd highly. Mr. Dodd coached and represented me effectively in negotiating a marital settlement agreement with my former spouse (who had no lawyer), and collaborated with her in filing a mutual consent divorce Complaint and Joint Request for Hearing. He kept me informed at every stage, even when I was traveling abroad.
Awesome professional. Attorney Dodd advised and represented me in collaborative divorce negotiations over several months. In addition to his expertise in divorce and child custody and support law, his advised me about small business accounting and parenting plans. He is an extremely proactive, diligent and responsive lawyer and always answered my calls promptly. He is dedicated to his client's interests and an effective advocate. Few professionals have Rick's passion for what they do.
Attorney Dodd is loyal, personable and professional. Attorney Dodd has successfully tried three cases to reorganize my family, resolving child custody, child support, marital property claims and a final divorce. I appreciated his diligent preparation, encouragement, insightful coaching and articulate trial advocacy. In my child support case, he noticed and persuaded the judge to correct a calculation error by the child support enforcement agency (deducting my child's Social Security Income from my support payments) that gained me additional $500/month.
I highly recommend Attorney Dodd. There are no words to express my gratitude to Mr. Dodd for his assistance w/ my case. He always kept me informed and is very responsive. He also helped me through very difficult times when I was frustrated w/ many issues on my case. He gave me advice and provided options as far as how things can go. Thank you for your assistance & efforts.
Read these and more client reviews on AVVO