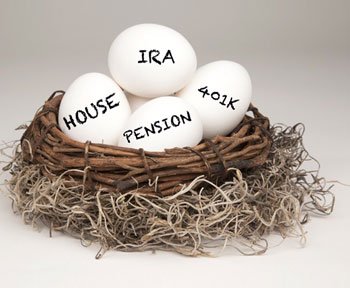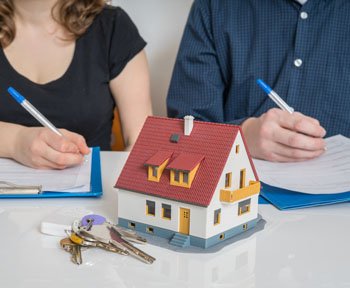 Marital property
Monetary Award
Except for pre-marital property, or gifts or inheritances received by either spouse during the marriage, a couple's house, cars, cash, investments, retirement accounts and other property acquired during the marriage are marital property subject to division in divorce. However, courts have equitable authority to adjust property interests equitably either according to one party's fault causing the divorce or to remedy an unfairness. (For example, where husband titled the house in his sole name and also has accumulated substantial retirement assets, a court may order transfer of retirement assets approximating 50% of the value of the house in addition to wife's presumptive 50% share in the retirement assets to remedy the unfairness.) Mindful of the court's equitable authority, experienced family lawyers often help clients negotiate mutually beneficial property settlements that allow both parties to achieve their goals. For example, spouses may agree that husband deed the family home to wife in a tax-free 'interspousal transfer' as an approximation of the prospective value of his unvested pension or stock options.
Keep or Sell the Family Home?
Often one or both spouses want to keep the family home, perhaps to maintain their children's school placement and neighborhood friends. Where both parents are employed, a buyout of the spouse's interest can be achieved by refinancing the mortgage in one parent's name based on his or her earned income, perhaps supplemented by court-ordered alimony. Although interspousal transfers incident to divorce are exempt from transfer and recordation taxes, and no real estate broker may have been involved, sometimes the buyer-spouse will request a discount equivalent to a 6% real estate broker's commission which is contestable under established appellate law. Since the courts do not have authority to require either party to sell to the other, the parties may agree (or the court may order) that the house be listed for sale by a trustee and that the net proceeds after payment of the mortgage and sales costs be divided between the parties. Especially where one spouse continues to reside in the house during the listing period it is imperative that the parties understand and abide by their contractual obligations to maintain the house in marketable condition to maximize their joint gains.
Valuing a Family Business
I have been involved in several cases where one spouse operates a small business in which the other spouse claims a marital interest. Particularly in personal service businesses, from dentistry to hair styling, the question arises whether there is any goodwill in the business independent of the working spouse. For example, in a dental practice of four dentists (e.g. "Potomac Dental Practice"), the business might continue to operate profitably without the spouse, as compared with a hair salon identified with the spouse (e.g. "John's Salon"), in which there may be no residual marital interest beyond spouse's earnings. Also, litigation often centers on the disputed current earnings of a business, which may have fallen off from the spouse's recollection of earlier years' earnings. In such cases I have brought in CPAs to review a client's books to determine the current reality.