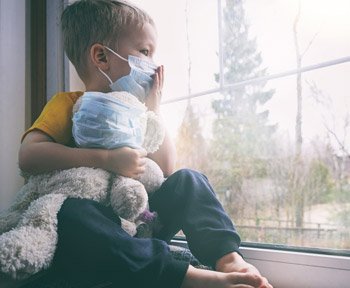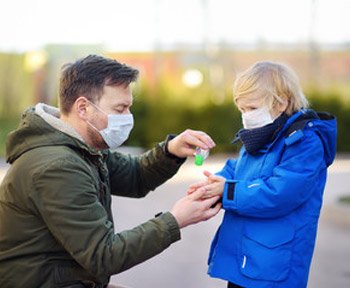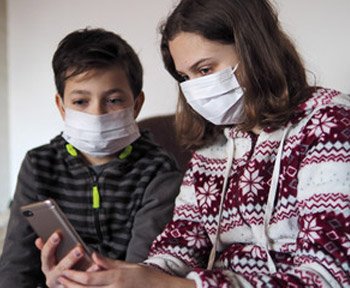 Governor Hogan's March 30th Stay-At-Home Order is already causing confusion among divorced parents who share custody of children. While the Order generally prohibits travel away from home except for essential activities (e.g. grocery shopping, medical care), travel required by a court custody order is implicitly protected, consistent with the March 27th Maryland Judiciary Statement on Matters Concerning Children and Family, which affirmed that "All court orders for a child's custody, parenting time, and child support are still in effect." However, fearful of COVID-19 contagion, some parents are hesitant to comply with their existing visitation schedule for reasons ranging from:
the other parent has tested positive for COVID-19
the other parent is a medical first responder potentially exposed to COVID-19
the other parent doesn't wash his hands or otherwise practice good hygiene
the other parent has stopped paying child support (because his employment was terminated)
In ordinary circumstances a parent seeking relief from a custody order might bring a motion showing either emergency circumstances (not limited to financial detriment, but involving a risk of actual physical harm) or a material change in circumstances adversely affecting a child. But with the Maryland courts closed to the public through May 1st except for emergency, criminal and domestic violence hearings, there is virtually no opportunity for a court to hear and determine disputes among parents regarding child visitation. What should parents with conscientious concerns do?
The Maryland Judiciary Statement acknowledges that, "In some situations, if permitted under the court order, custodians can jointly adjust their shared parenting responsibilities in ways that they agree are best for the children. If custodians are not able to agree, the court order controls." Family lawyers and mediators can facilitate negotiations and counsel clients via videoconferencing where parents may not be able to reconcile their concerns. Unreasonable denial of visitation pursuant to a custody order exposes the non-compliant party to contempt sanctions and perhaps the other parent's attorney's fees. Reasonable alternatives may include deferring visitation with the infected parent until at least a 14-day self-quarantine period after testing, or deferral of scheduled visitation with the medical first responder parent during her COVID-19 exposure in exchange for extended summer visitation with the children. But it is never acceptable to suspend visitation due to an interruption of child support. As regards the parent who is dissatisfied with the other parent's hygiene … well, how likely is a judge evaluating a motion for contempt in June to find that reasonable?
Cases involving interstate child visitation present another predicament. Although Governor Hogan's Order doesn't expressly address interstate travel, his public statements discouraging Maryland residents from leaving the state, and requiring 14-day self-quarantines for those who return to Maryland, place a burden on an out-of-state parent's visitation. Cooperating co-parents could certainly drive to meet at the Maryland border to transition their children (though they should be carrying a copy of the custody order in their vehicle in case they are challenged by state police). Or they could yield to the common predicament we are all facing without personalizing the temporary disparity in child access if they agree to extend the disadvantaged parent's visitation at a later time. In time may this pandemonium pass!